Entry into the inheritance. What to check if you are buying an inherited apartment
The purchase of an apartment inherited by the seller is considered a high-risk transaction – especially if the sale is made before the expiration of 3 years (in some cases 5 years) from the date of entry into the inheritance. Is there a problem? In the possible appearance of other heirs, who by law or by will owns a share in the property, and ready to prove it through the court. The buyer can not be guaranteed that the judgment in this case will be made in his favor. But the transaction can be protected as much as possible, if you carefully read several documents.
The apartment is inherited: how to check the cleanliness of the property
- Ask the heir for a death Certificate or a court Decision on the recognition of the deceased former owner of the property, which was inherited by the seller.
- Order an extract from the usrp with information about all owners over the past 20 years, real estate transactions, possible encumbrances and other important information; compare the data provided in it with those provided by the seller.
- Get acquainted with the Certificate of inheritance, check its authenticity and correctness of registration with an independent lawyer.
- Contact the notary who issued the Certificate and ask for the following information: how many heirs were in addition to the seller, whether they all signed the refusals in the prescribed form, whether the appearance of new heirs is possible, whether there was a testamentary refusal, excluding the possibility of a "clean" sale.
- Ask the heir of the last will and Testament (if the inheritance was taken by will), verify its authenticity and conformity with the law.
- Order an extract from the house book with information about all persons registered in the apartment.
Moments that should alert you
- Do not make such transactions by proxy!
- Be careful and it's better to abandon the purchase if the seller refuses to provide you with documents related to a hereditary cause and the available on hand, discourages independent of obtaining extracts from the unified state register, house register, etc. do Not agree to specify in the contract of purchase and sale significantly understated the cost of housing with the aim of evading income tax.
Will your actions ensure the safety of your purchase? Yes. The law will stand on your side, even if there are heirs with real rights to share in the apartment. You have done everything possible to ensure the transparency of the transaction, and are a bona fide purchaser – and therefore, according to the civil code, the Decisions of the constitutional and Supreme court of Russia, bought real estate will be at your disposal.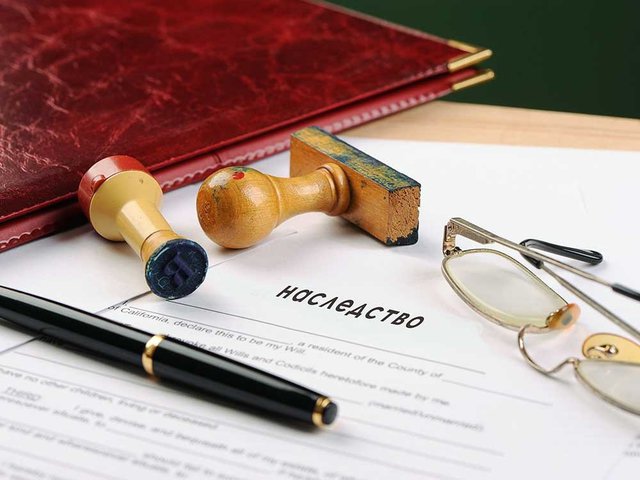 Added: 22.04.2019
View count: 1615