With pride I want to offer you the project Maralin specializing on rendering services in the sphere of elite real estate. If you decided to improve the living conditions and to live with comfort habitual to you, the team of professionals will carry out any objective at high level.
MARALIN - THE FIRST PERSONAL
Expert of the luxury real estate
ALEXEY MARALIN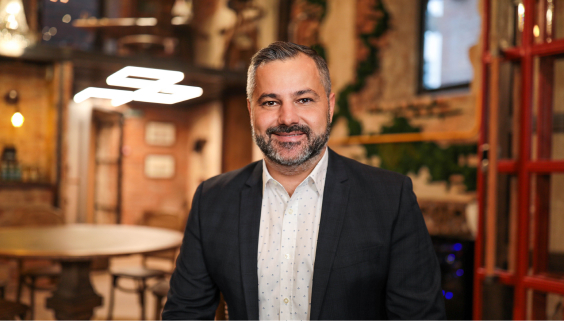 Luxury Real Estate
in Rostov-on-Don - on favorable terms
Are you planning to buy modern and comfortable housing? An excellent solution to the problem will become elite real estate in Rostov-on-Don. It is difficult for a potential buyer choose the appropriate option among the huge number of objects presented on real estate market in the region. When buying an apartment, house or plot of land, it is better to contact for advice from a professional real estate company. Specialists will provide qualified assistance in the selection of real estate that you need, as well as competently carry out the transaction.
In Agency of elite real estate Maralin, you can order a complex of services rendered both natural and legal persons regarding real estate transactions. We will find you a property according to your requirements and financial capacity to efficiently perform legal support of purchase and sale. Extensive experience allows us to quickly find a buyer for a cozy rustic lodging, modern apartment or property premium. Realtors of our company will help to obtain various approvals, the resolution required in the redevelopment of housing, the procedures of the subdivision or partition of land, and also for the transfer of residential apartments in residential premises or Vice versa. Our experience allows us to introduce, if necessary, your interests in the courts.
The purchase and sale of real estate, is a complicated procedure, for the successful completion of which requires knowledge of the law. We will provide answers to lots of questions that arise during the selection of residential or any other object, design documentation and carrying out the transaction. Our company is always ready to productive collaboration with customers and partners. In our work we use individual approach to each client, and our experienced lawyers guarantee the success of the completion of each transaction.
In a convenient directory on the website is easy to find luxury real estate in Rostov-on-don, meets all the needs of potential customers. Before you post information about each facility, we conduct a thorough inspection. Our photographer for interior photography, high-quality images and videos which allow us to inform customers as efficiently as possible. Prices for residential real estate can be found already in the process of processing the object. If you want to buy a luxury property, our employees will consult on the arisen in the course of the transaction issues associated with the selection, payment procedures, legal aspects, and registration. We offer a wide selection of real estate ranging from comfortable houses in cottage villages with infrastructure and housing of various planning in buildings, finishing buildings with unusual interior. Browse the best deals presented with detailed description, right now on our portal.
Support of transactions with real estate in the Rostov region is the main activity of the company Maralin. Interested in buying premium? We guarantee the highest quality of transaction, including, protection of your interests, both financial and legal, quality advertising and assistance in the preparation of documents. These matters personal realtor with extensive experience.
Working with our Agency of elite real estate, you will be able to successfully complete any transaction!
Maralyn Headquarters
In the historical part of Rostov-on-Don, st. Shaumyan 64
Near the intersection of Cathedral Lane and Shaumyan Street, the former Dmitrievskaya Street, on its southern side, a four-story brick house with an attic floor at number 64 has been preserved. Its restrained architectural appearance is typical for tenement houses of the early 20th century. And yet today our eyes are attracted by the surviving details: - a fan-shaped pattern of forged balcony railings; - glazed transom front door; - a canopy over it on openwork brackets. The date 1913 is inscribed in the forged ornament under its slopes. This is the time when construction was completed.