Amendments to the law on electronic signature
From July 1, 2020, amendments to Federal law No. 63 "on electronic signature" will come into effect, which will help protect against fraudsters.
When making an electronic digital signature (EDS), you can use several ways to identify your identity: a previously confirmed electronic signature, a personal visit to the certification center, biometric data from a foreign passport or from the Unified biometric system.
All information about the identity verification method will be indicated in the electronic signature. Regulatory authorities will be able to see whether the electronic signature was received in person or online.
If today, when using the personal signature of company employees, their full name, organization name and position are specified, then from July 1, everyone will start using their own signature exclusively. It will contain the person's personal information, without specifying the organization where they work or what position they hold.
According to the new amendments, only company managers will be able to get the signature of a legal entity.
In order for employees to act on behalf of the organization, they must attach an electronic power of attorney to their personal signature of an individual.
New edits in the use of electronic signatures will lead to the need to restructure the usual workflow, but also give tangible benefits. Individuals who have power of attorney from several organizations will be able to use a single electronic signature, rather than receiving it separately for each company they work with.
You can use electronic power of attorney to automatically verify the credentials of a company's proxy.
Now all users of the public Services portal will be able to see all electronic signatures issued in their own name and their validity period. You will also have access to information about who issued the EDS and when, as well as its online renewal function.
Other amendments to Federal law No. 63 will be made in the near future to ensure more efficient and secure work with electronic signatures. From the beginning of 2022, heads of organizations will be able to receive electronic signatures only in state bodies: the Treasury, the Central Bank, and the Federal tax service. All individuals will still be able to receive signatures at the accredited certification centers.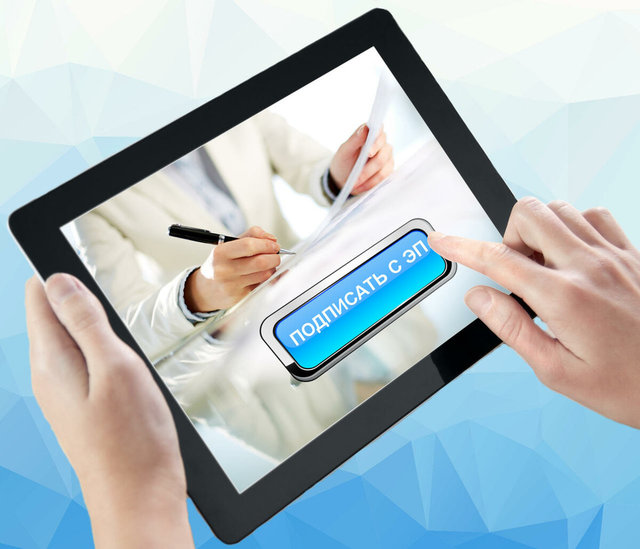 Added: 16.06.2020
View count: 1376