Preferential family mortgage plan to extend to
In early 2018, the Federal mortgage subsidy program was launched. Young families in which from 01.01.2018 to 31.12.2022 there was a second or subsequent child, have the right to issue a loan for the purchase of housing in new buildings at 6% per annum, subject to payment of an initial payment of 20% of the cost of the object. At the birth of the third baby, the benefits are extended for another 5 years. This year, the Federation Council proposed to include in the project the real estate of the secondary market. The corresponding document has already been submitted to the government for consideration.
The expansion of the program is planned to be put into effect retroactively - from 01.01.2019. To do this, it is necessary to allocate an additional 55 billion rubles from the budget at the rate of three years.
During the entire period of the benefit, only 4,500 families out of 600,000 in need of better housing conditions used it. Advantages of "secondary school" for young families: - housing is located in residential areas with developed infrastructure (roads, kindergartens, schools, clinics, shops, entertainment centers, parks, playgrounds); - the facilities have long been put into operation, there is no need to wait for the completion of construction; - the property is transferred to new settlers in the form prepared for settlement, with connected communications, completed finishing works; - the cost of square meters in the secondary market is lower.
An important advantage of the initiatives of the Federation Council is that residents of regions with low rates of new housing construction will be able to participate in the program.
The new version of the program is beneficial for banks, young families and the state. The first will be able to increase the loan portfolio by issuing new loans. The second will improve housing conditions. The third will be able to take care of the population and solve one of the acute social problems. Prime Minister Dmitry Medvedev 14.10.2019 at a meeting of the Presidium of the presidential Council on national projects supported the idea of expanding benefits and offered to explore opportunities for its implementation.

Deputy Prime Minister Vitaly Mutko proposed a priority launch of extended preferential mortgages in ten regions with the most difficult economic situation.

During 2018-2019, the program has already been amended. Thus, the term of the benefit was extended for the entire period of lending. The loan amount was increased to 12000000 in Moscow and St. Petersburg and to 6000000 in other regions. This limit included maternity capital. The program is gradually gaining momentum. Its expansion into the secondary market should give tangible results in the near future.

2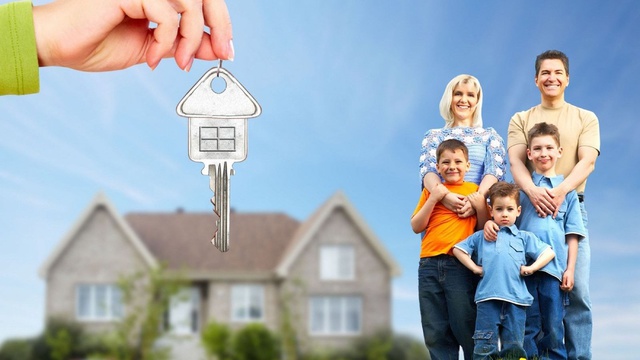 Added: 18.10.2019
View count: 1406