How to buy an apartment on a military mortgage
Military mortgages are a tool of a special state program, thanks to which military personnel can purchase their homes in any region of Russia under a contract. Here's how to do it with 3 steps.
You need to register with the savings and mortgage system (NIS). Automatically it includes: graduates of military universities; reserve officers who signed their first contract after January 1, 2005.
Other contractors who can rely on a military mortgage under Federal law No. 117-FZ "on the accumulative mortgage system of housing for military personnel" should inform the unit commander in writing of their desire to join the program. The submitted report will be sent to Rosvoenipoteka. If it is satisfied, the housing Department of the Ministry of defense of the Russian Federation will include the volunteer in the register. The law allows for this procedure for 3 months.
Rosvoenipoteka sends a notification to the program participants indicating the registration number. A personal account will be opened for this number.
Each year, the state will transfer a certain amount to it (about 300 thousand rubles). We recommend tracking all receipts in your personal account.
1. After 3 years from the moment of registration in the NIS, after the report to the commander of the unit, you can get a certificate of eligibility for a targeted housing loan. This document is valid for six months, during which you need to spend the accumulated funds. Otherwise, you will have to apply for it again.
2. With the received certificate, the Bank issues a mortgage or extinguishes an existing loan for the purchase of housing. At the conclusion of the contract, the serviceman can additionally use the funds of the maternity capital and their savings. The maximum amount of a Bank loan is about 2 million 400 thousand rubles. You can choose an apartment in a new building, in secondary housing, or a private house. The transaction is concluded in this way:
the serviceman draws up a preliminary contract of sale or equity participation; enters into a loan agreement with the Bank and a special purpose housing loan agreement with Rosvoenipoteka; registers ownership of housing with double encumbrances in favor of the Bank and the state. An extract from the Federal register must be submitted to both the Bank and Rosvoenipoteka; takes out insurance.
After that, the Bank will pay the seller of housing. Monthly contributions will be repaid by transfers from Rosvoenipoteka. Housing will remain pledged to the state until the loan is repaid in full.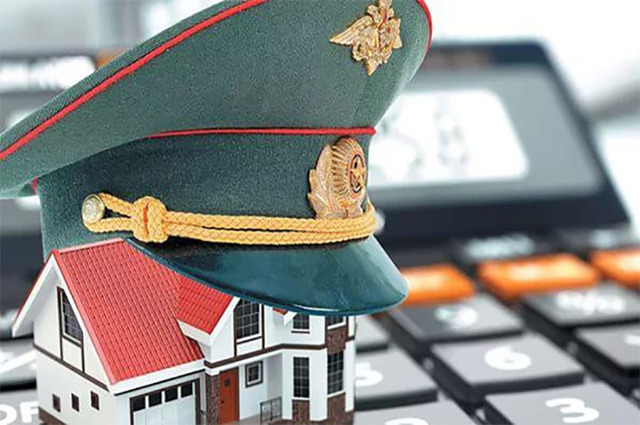 Added: 17.03.2020
View count: 1301