The construction of a new Park zone in the village Starocherkasskaya is being completed
This year it is planned to complete the construction of a huge Park area of 40 000 m2 in Starocherkassk. Improvement of the territory is carried out within the program of development of the ancient Cossack village. Already equipped food zones, bike paths, sports and children's playgrounds, electricity, installed video surveillance system, built water facilities, planted trees.
By the end of this year, it is planned to equip a Parking lot for 1000 seats, as well as a summer theater with a capacity of up to 5,000 people. In total, about 182.5 million rubles were allocated for the construction of the Park.
The program, which has been implemented since 2015, also includes the development of local infrastructure - the reconstruction of all roads, street lighting, construction of the Museum complex, in which a new storage facility will be built. In addition, it is planned to build a concert venue. According to the head of the region V. Golubev, the village should be developed as a tourist center of the Rostov region, while creating a new, not to destroy the Cossack identity of the village, to preserve its historical appearance and at the same time to reveal the tourist potential.
At the moment, we have already organized work with tourists who come here from all over the country.
Tourists will also be able to get acquainted with the new attraction created on the theory of the Anninsky fortress – the don film cluster. Soon there will begin to shoot a series about ataman Platov. The program of development of the village Starocherkasskaya is designed until 2020.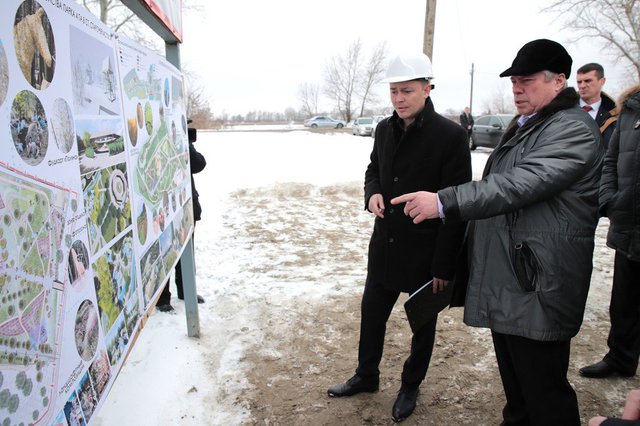 Added: 16.04.2019
View count: 1516