Members of the southern chamber of real estate held a meeting with Binbank partners and the Opening
On July 20, 2018, a commercial organization for work with developers, banks and insurers under the auspices of AR "YUPN" got the name - "YUPN-partner". In addition, it was decided that the composition of its founders will include individuals, not companies.
This and other issues were discussed at the regular meeting of the Council of the Association of realtors "southern chamber of real estate" (AR "YUPN"). In particular, the Chairman of the Board of AR "YUPN" Alexander Konochkin told about the experience of creating a commercial organization to work with developers in other regions of the Russian Federation, the prospects for the development of the organization in the southern Federal district, the difficulties in legal aspects, the structure of the organization.
Recall that the said commercial organization will be able to act as a single or "wholesale" supplier of services for the sale of new buildings, mortgage and insurance products, due to which developers, banks and insurance companies will be able to offer customers "YUPN-partner" more favorable conditions for transactions.
In addition, at the meeting of the Council of AR "YUPN" it was decided to hold an annual event "picnic-Realt" on September 5, its program was approved. Also, the realtors agreed on a program of real estate fair, which is scheduled for September 2018 and determined that up to 20 September 2018 must be formed by the delegation of the Republic of Azerbaijan "YUPN" to participate in the all-Russian housing Congress
The last issue the participants of the meeting of the Council of AR "YUPN" decided to appoint training for all employees of the companies included in the Association, under exclusive contracts in September 2018.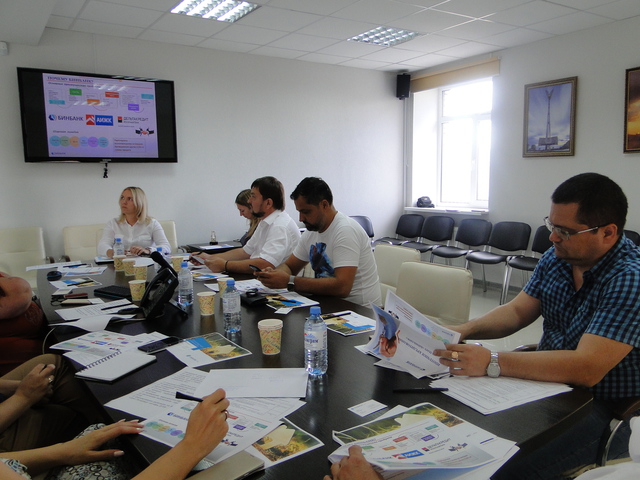 Added: 27.07.2018
View count: 2152