Features of the portal of Public services related to real estate.
According to the press service of the Cabinet of Ministers of the Russian Federation, in 2021, Russians who have registered on the portal of public services will be able to receive the necessary information about real estate objects. The corresponding resolution was signed on 16.04.2021 by the Head of the Government of the Russian Federation Mikhail Mishustin.
What information will be available to Russians?
After registration, in the personal account, users will be able to see information about the type of property, its purpose, date of commissioning, cadastral number, area, information about the right to property.
The information will be downloaded as an introductory version from the USRN. If necessary, certified extracts from the USRN can be obtained from the Rosreestr.
This information is extremely necessary for the citizens of the Russian Federation in order to speed up the process of processing transactions, including with apartment buildings.
What are the advantages of the experiment
As reported in the Cabinet of Ministers, the new functionality for users of the portal of public services will be organized as part of the experiment. According to the founders, it will be able to improve the quality and streamline the data of Russian information resources at the state level.
It is noteworthy that the beginning of the experiment was laid two years ago. But its advantages are still little known.
Also, the government believes that now the procedure for issuing a loan will be much easier, since you will not need to spend precious time and nerves on preliminary requests for obtaining this or that information, the issue of paperwork will disappear by itself. Now the clients of the portal of public services will be able to specify the necessary data without any problems when applying for a mortgage in any banking institution.
How to use the services
Earlier, the press service of the Cabinet of Ministers reported that in the first half of June 2021, the updated application "GosDoki" will start working in test mode, the main function of which is to store and, if necessary, provide documents in digital form.
In order to take advantage of all the advantages of the application, Russian citizens must pass a simple registration on the portal of state servants and create a personal account.
To speed up the registration process, accounts of residents of the Russian Federation in the State Services application will be created automatically when citizens contact the state authorities.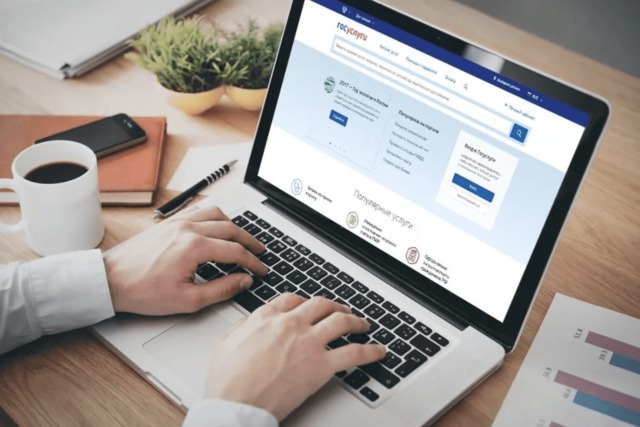 Added: 23.04.2021
View count: 811