In Russia, they proposed to issue a tax deduction when applying for a mortgage
One of the Federal real estate networks of the Russian Federation has proposed to provide citizens with money from the tax deduction in the case of a mortgage loan for the purchase of housing. The amount of such a deduction can be up to 260 thousand rubles. The proposal was submitted for consideration to Marat Khusnullin, the Deputy Prime Minister of the country.
This initiative was also supported by some companies from the construction industry. The written initiative document states that the tax deduction can be transferred directly to a banking organization that is ready to issue a loan to a citizen of the Russian Federation, as an initial contribution. The amount of such a deduction is quite realistic, according to the authors of the document, to calculate in advance, using information about the payment of taxes on the income of an individual by a citizen for the last three years from the date of conclusion of the mortgage transaction. The authors of the idea are sure that such a measure will make residential real estate more affordable.
Recall that today, in accordance with the current Tax Code of the Russian Federation (Article 220), any individual has the right to a tax deduction in connection with the purchase of a residential real estate object. The limit of such deduction is 13% of the maximum of 2 million rubles. Hence, the amount is deduced-up to 260 thousand rubles.
You can use your right to receive a property deduction from previously paid taxes only once during your entire life. However, now the funds become available to citizens only after the ownership right is officially registered. The total amount of the deduction, of course, is affected by the amount of income.
So, for example, if the salary of an individual is 50 thousand rubles, then for three years (36 months) he will pay an amount of 234 thousand rubles as personal income tax. This is a lot of money, which is quite realistic to pay with a down payment when concluding a mortgage agreement.
But there is no such possibility, accordingly, the payment is postponed until the loan is fully repaid.
The proposal, supported by developers and realtors, really looks reasonable, because it could make it easier for Russians to buy new housing. Recall that six months ago, the Government of the Russian Federation significantly tightened the requirements for organizations providing mortgage loans. The Cabinet of Ministers has created a register of companies that have the right to issue appropriate loans. Today, only banks and companies included in the register have the right to issue mortgages.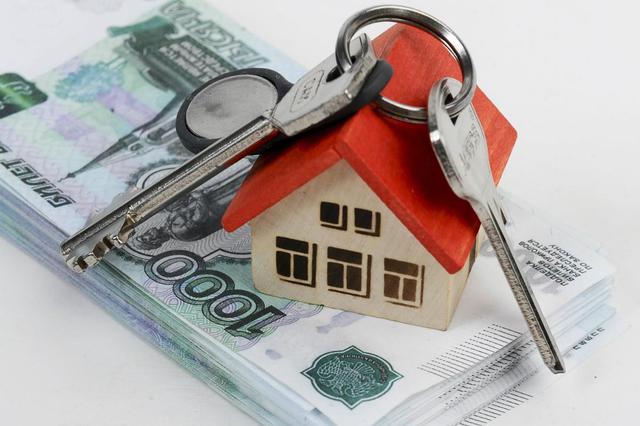 Added: 18.09.2021
View count: 828