In new year of the transaction with shares will notarially assure
Next year all transactions which are carried out with shares of limited liability companies will be required to be certified notarially. It, according to legislators, will allow to prevent the depriving of property which is carried out with use of false operations. The entered innovations exclude illegal schemes which negatively affect investment indicators of the domestic companies. In due time participation of a notariate helped to cope with a huge number of raider captures.
The increase in authorized capital of society with the purpose to force out the owner's share was the scheme which is often applied by swindlers.
Making decision on its increase was carried out illegally. Now the given operation also should be certified at the notary. Besides, since new year assurance of decisions of the meetings made by the organizations will belong to duties of a notariate. The registrar can execute this function, but notarial services are much cheaper. These innovations, certainly, will provide protection of owners against raiders, and also reliability of EGRYuL.
Thanks to services of notaries and businessmen it will be more convenient to enterprises to be registered. After check of a package of documents and assurance the notary in electronic form gives them to Federal Tax Service.
Five days later documents will be ready. In new year this procedure will be carried out quite so that is important for businessmen who have a registration in one settlement, and live and work in other. Since January they will be able to carry out registration by means of the notary. To visit the tax administration located in that city where are registered it isn't necessary to them.
One more not less actual innovation is the following: the notary signs and provides the application for change of the participant that occurs in tax administration after there is a certificate of the transaction of alienation of a share of society. It gives the chance to exclude any actions concerning a share of the former participant. Besides, there is an opportunity to certify the transaction of sale of this share to natural persons on the power of attorney certified by the notary. The application concerning a share or its part left as a deposit is similarly submitted.
Using everything listed in practice, there is an opportunity to reach positive results. Level of reliability of registers increases, businessmen receive notarial services that is convenient, and the rights of the owner are protected. Registration in the Uniform state registry with participation of a notariate allows to save time.
These innovations wouldn't take place without use of an electronic exchange of documents – constantly updated Uniform information system of a notariate allowing to solve a document transfer problem. One of the most popular is the Register of notices of pledges of a personal estate. Initially it was developed to provide protection against roguish actions with the cars left in banks on the security. As a result it became the important tool used in regulation of mortgage operations. Now it includes more than one and a half million notices.
Experts consider that new duties of notaries will allow to achieve necessary for society and the state of result and in such spheres of activity as real estate in which the notariate wasn't so demanded yet. Its work not only will provide reliability of registers, but also transparency, legality of activity in the market.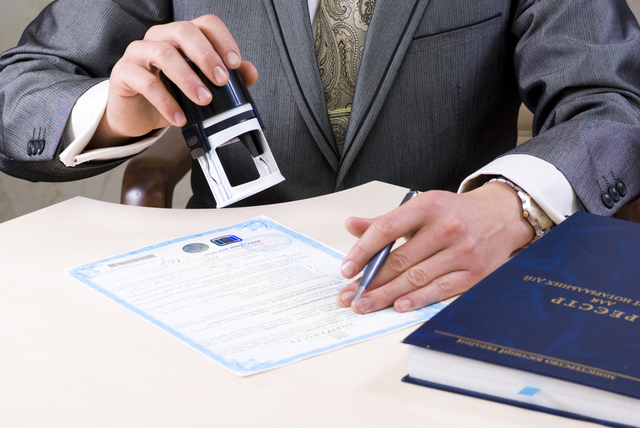 Added: 10.12.2015
View count: 3482