UPN has taken part in celebration of Birthday of SK Development South
On March 1 at the Krasnodar academic drama theater the construction and investment company "Development-Yug" (Krasnodar) has celebrated Birthday – 21 years from the date of the basis.
Action which has visited NP Southern Chamber of Real Estate took place in a festive atmosphere with the participation of the Kuban symphonic orchestra (the tenor V. Yemelin, the conductor D. Ivinsky).
The corporation received congratulations from colleagues and partners from Krasnodar, Perm, Astrakhan and Rostov-on-Don.
The Development-Yug construction company created in 1995 under the leadership of the resident of Rostov Sergey Petrovich Ivanov has realized tens of successful projects, is put into operation of 60 houses which total area makes 1125 000 sq.m. It has allowed to provide with housing 14 thousand families.
In 2014 the company has begun the activity in the construction market of Perm, and in the summer of last year – in the Rostov region. In Bataysk in July, 2015 the first stone of ZhK "Southern Coast" has been put. The complex from eight monolithic and frame houses from 9 to 17 floors high, settles down in the territory of 3,4 hectares.
In the current year "Development South" Leventsovsky in Rostov-on-Don in the territory from 15 to 25 hectares plans to begin building of the residential district. In plans of the company – annually to put up to 100 000 sq.m of housing into operation.
The planned volume of investment makes not less than 40 billion rubles. At the moment also the choice and other platforms under construction in the territory of the Don capital and the suburb is conducted. Also this year commissioning of 12 houses in Krasnodar is planned.
The Southern Chamber of Real Estate non-profit Partnership joins congratulations. We are ready to support actively our partners and we wish them new projects and success on building sites!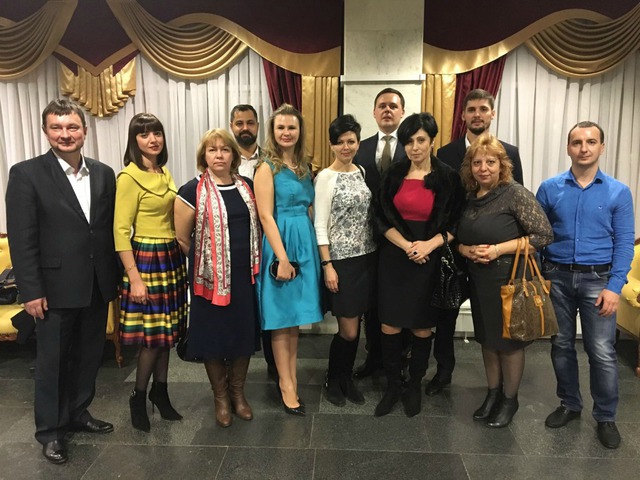 Added: 02.03.2016
View count: 3279