Is it worth waiting for a rise in real estate prices in 2022. Forecast from the head of "Dom.Russia" by Vitaly Mutko
The growth of housing prices in 2022 will not exceed inflation, and in some regions it will even stop, the CEO of the state company "Dom.RF" Vitaly Mutko. It should be noted that according to the forecasts of the Central Bank, inflation next year will be 4-4.5%. According to Mutko, the pace of mortgage issuance will decrease next year, but the demand for it will not fall. Continuing, According to the head of the "House.The Russian Federation", this forecast can be realized only if the measures of the government and the Central Bank will curb the growth of inflation itself.
According to Rosstat, at the end of September, 1 sq. the cost of housing in Russia was 93,500 rubles, which is 22% higher than a year earlier. The jump in housing prices began in 2020 after the launch of a mortgage lending program with a preferential, subsidized rate of 6.5% per annum.
Chapter "House.RF" stressed that the growth was caused not by the preferential mortgage itself, but by an increase in the cost of construction and the cost of workers for construction projects. First of all, changes in the preferential mortgage program will lead to a slowdown in the pace of mortgage issuance, Mutko believes, as well as a general increase in mortgage rates due to an increase in the Central Bank's key rate.
For 11 months of 2021, banks issued about 1.7 million loans to "Dom.Russia" expects that by the end of the year the mortgage will be issued 1.9 million times. In 2022, the state-owned company, according to its CEO, predicts the issuance of 1.4 million mortgage loans.
Vitaly Mutko does not predict a sharp drop in demand for housing: "In fact, today the number of equity participation agreements is not decreasing. And I believe that next year it will be about the same. Preferential mortgages were replaced by market and family mortgages. There may be slight fluctuations of 6-7%."
In addition, the preferential mortgage program was launched by the state in April 2020 as an anti-crisis measure against the background of the COVID-19 pandemic. Initially, it was supposed to be valid until November 2020, but then extended until July 2022 and with new conditions. The head of the Central Bank, Elvira Nabiullina, said in November that the Central Bank does not see the need to extend preferential mortgages at 7% per annum, and noted that this threatens to increase housing prices.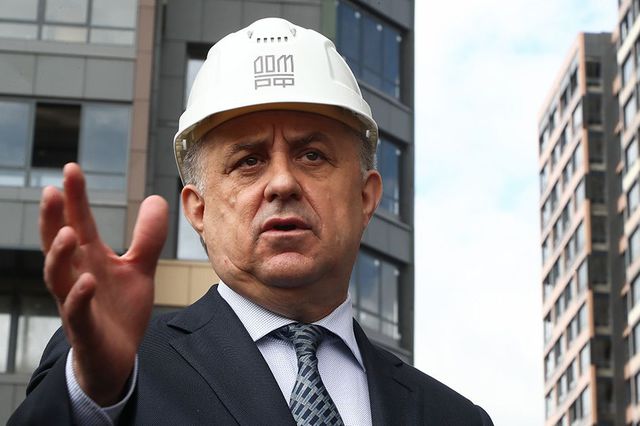 Added: 22.12.2021
View count: 3090