Improvements for a mobile application Maralin Ru are made
The agency of elite real estate Maralin Ru continues to be enhanced and develop use of new technologies in the activities. For convenience of clients in work the mobile application available to owners of iPhone has been started on June 7, 2016. For its loading it is necessary to come into the section iTunes Store of the online store of the App Store applications offering more than 1,5 million applications for owners of iPhone and iPod Touch devices and about 725 thousand for those who prefer iPad. More than 575 million people use shop.
The application allows to provide to users up-to-date information on real estate objects of Rostov-on-Don and the region. It is possible to look through and for real estate with any of iPhone line device.
Having used a convenient search engine on sellers and buyers of the company, you without effort will be able to purchase or sell housing, be it an elite country house, the apartment in the downtown or commercial real estate. Besides, you can set search in objects with video the presentation. All objects are provided with the high-quality photos taken by the professional photographer, and the detailed description.
In the catalog not only the residential and commercial real estate, but also the parcels of land, and also the objects leased is provided. Having chosen the pleasant real estate or the buyer, it is possible to add him to the section Favourites for viewing later. One click suffices also that directly from the application to send a request for viewing of object, to leave the purchasing request or property sale, or to phone by phone to the employee of the company for consultation.
If you have not chosen suitable option, it is possible to subscribe on new receipts of the catalog of agency. To you notifications on placement of new object, price changes and other updates will arrive. Using the application, users can get acquainted with the news published on the website of agency of elite real estate Maralin Ru, and also the section "The Press about Us". This application allows the company to work effectively and to qualitatively render services in the sphere of purchase and sale of real estate.
Today we have made a set of changes in the application:
- Errors in operation of application are corrected;
- The system of search is changed;
- Search in the name of object and the number of rooms is added;
- In the catalog at first all new receipts are removed;
- On the page of the agent an opportunity for an operative communication has appeared.
In the near future Maralin Ru plans to create the application for the owner of Android that will always allow clients to be aware of new events of the market of elite real estate of the Rostov region.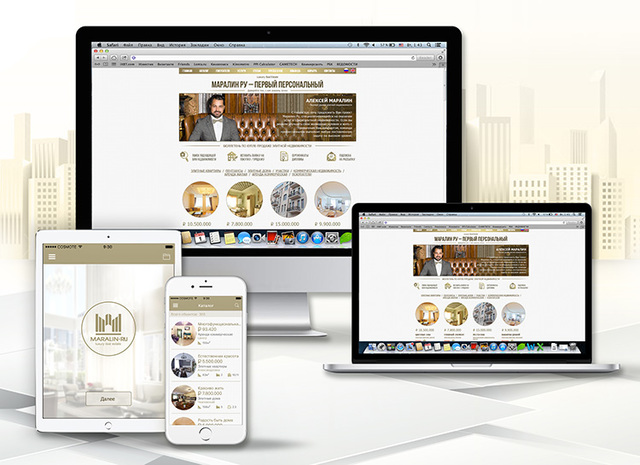 Added: 15.07.2016
View count: 3119