From December 29, 2020, the procedure for registration of inheritance will be simplified
On the eve of the New Year 2021, a law will come into force that changes the procedure for obtaining an inheritance. As a result, heirs and notaries will have more rights, and the process of organizing office work will be simplified.
Remote services
From now on, the Federal Notary Chamber must ensure the round-the-clock operation of the register of inheritance cases. If you specify the name of the testator, as well as the date of his birth and death, the resource will provide the number of the inheritance case, as well as the data of the notary who opened it.
If it became known about the death of the testator, but there is no data on the opening of the inheritance in the database yet, the heirs have the right to choose a notary who will do this. It is important that this specialist works in the region where the deceased lived.The inheritance case will be managed by the notary who was contacted earlier.
Determination of hereditary mass
Notaries will have the right to make requests to the FIU and the Federal Tax Service of the Russian Federation. The pension fund will answer questions about whether the testator has any outstanding pension payments or savings.
Tax authorities will help heirs save on numerous requests to banks. The Federal Tax Service itself will provide data on whether the testator has any accounts, and where they were opened
Heirs will have the right to ask a notary to make a request to the Federal Register to clarify information about the property of the testator's spouse.
If the property was acquired in marriage, it is considered jointly acquired. Even if the property is registered in the name of the second spouse, it is part of the inheritance mass.
Protection from scammers
The will and other inheritance documents will receive more reliable protection against forgery. In all such documentation, QR codes will appear, with the help of which it will be possible to confirm the legality of the papers. Documents issued earlier and not containing the specified marking do not need to be changed.
To verify the identity of applicants, notaries will start using the unified biometric system of the Central Bank of the Russian Federation. These measures should reduce the number of cases of obtaining inheritance on forged documents.
Remote registration
The practice of performing notarial actions by two or more notaries remotely is introduced. That is, several specialists from different regions will be able to make a deal together.
The format is very convenient if the inheritance is located somewhere in another part of the country. Previously, the heirs had a choice: to personally go to the place or to issue a power of attorney for someone who lives in that city. Now all the necessary actions can be performed remotely.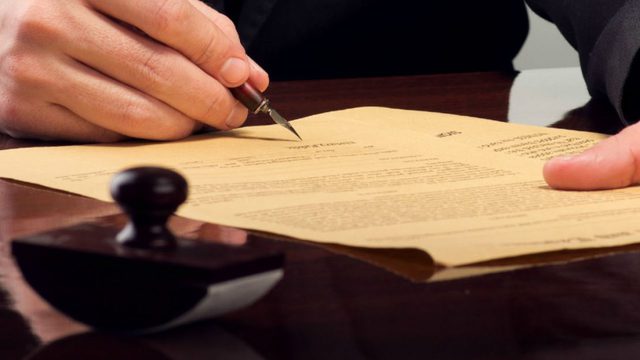 Added: 29.12.2020
View count: 964