Real estate sales in the conditions of coronavirus Covind 2019 or how real estate agencies will work in 2030
And now it's 2020. When the streets were empty, people began to leave their homes less often, stopped going to restaurants, movies, and just walk the streets. In most economic areas, there was a failure and a slowdown in business. How can the real estate market survive and develop further? How to buy and sell apartments?
And if it will last for a long time, or what will be the real estate Agency of the future?
I'll tell you now. For three years we have been specializing in virtual representation of real estate objects. And it doesn't matter what it is: an apartment or a house, a hotel or a sports club. The main thing is that we can dip a potential interested person in a particular object. Accordingly, if we talk about the example of a real estate object, we can present it in a VR 360 video to the client without leaving the house. The next question is what's next? And then, after viewing and interested in purchasing it, there are actually no problems remotely and electronically. The agreement and registration of the transfer of rights is signed with an electronic signature, the amount is transferred from the buyer's account to the seller's account from a mobile phone or home computer.
This will be the future of real estate transactions. And we learned how to do it in 2020.
We started working out virtual representation of real estate objects in my hometown of Rostov-on-don, and then continued in the hotel business and fitness industry in Moscow, St. Petersburg and Sochi. We have learned how to present hotels, residential complexes, restaurants, shopping centers and sports clubs. Here are some examples of our work.
To view, turn the phone or move the mouse on the screen!
Real estate objects in Rostov-on-don that we started with, experimented with, took the first steps in dynamic shooting, and not in the usual static, which was left in the past:
2. Ready-made 360 tour embedded in the customer's website (Salyut Moscow hotel) https://hotelsalut.ru/rooms/-syuit-delyuks - / in the photo, click on the 360 button and walk around the room;
3. Video tour Park of the Prinz hotel Moscow (metro station Teply Stan) https://www.youtube.com/watch?v=3WoTCK04U5I&feature=youtu.be;
4. Residential complex Park Alleys Krasnogorsk Moscow https://ft360.ru/tours/flat/;
5. Presentation of the world Class fitness club Leninsky Moscow https://www.youtube.com/watch?v=jYI014hmiSI&feature=youtu.be;
6. Crocus Fitness Kursk Moscow on the Garden ring https://www.youtube.com/watch?v=pIcXsI-d8uk&feature=youtu.be;
So, we are ready to respond To any market behavior, cope with it and move forward in providing high-quality and safe services in the real estate market.
Health to all and good luck
MaralinTeam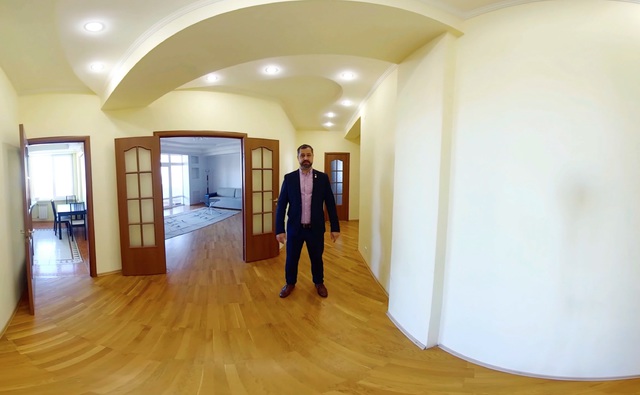 Added: 01.04.2020
View count: 1586