The government simplifies the procedure for registering a tax deduction when buying an apartment
The Federal Tax Service will now independently check whether the applicant is entitled to a refund.
On December 10, the government approved amendments to the Tax Code that speed up and simplify the receipt of certain tax deductions by citizens. In particular, the procedure for registration of tax deduction when buying an apartment will be simplified. This Was Stated By mikhail mishustin, prime minister. And the corresponding bill is already being prepared for submission to the State Duma.

A tax deduction is the amount by which the amount of income from which the taxpayer pays tax is reduced.
Sometimes a deduction means the return of part of the personal income tax (13%) paid earlier — for example, in connection with the purchase of an apartment.
While the procedure for processing the deduction is quite complex and lengthy — citizens must collect a package of supporting documents and submit a personal income tax return. All this requires a lot of effort, time and nerves, and some Russians simply can not pass such a bureaucratic quest — to document their right to a deduction.

The innovations will allow to establish contactless communication between users and tax authorities through the website of the Federal Tax Service. After submission of the application in the personal Cabinet automated system on to start processing the information now not a citizen provides the required documents and drawn on in the right departments, including the Bank in which the citizen issued mortgage.
In case of a positive decision on the application, the system will also automatically return the deduction due to the taxpayer to his account.
Innovations will reduce the time spent on data verification, in addition, now the applicant is required to simply indicate his desire to receive a deduction, without proving anything, without collecting a bunch of documents, without wasting his time. And as a result, the money deductions will flow to citizens much faster — if earlier the deduction could be waited for three months, then from the moment the innovations come into force, this period will be reduced to one month.

On the government's website, you can find a clarification that the draft law on amendments to Parts 1 and 2 of the Tax Code, prepared by the Ministry of Finance, concerns the most popular property deductions among taxpayers — we are talking about deductions for expenses for the purchase of an apartment, for the repayment of interest on a mortgage loan, as well as investment deductions for operations that are accounted for on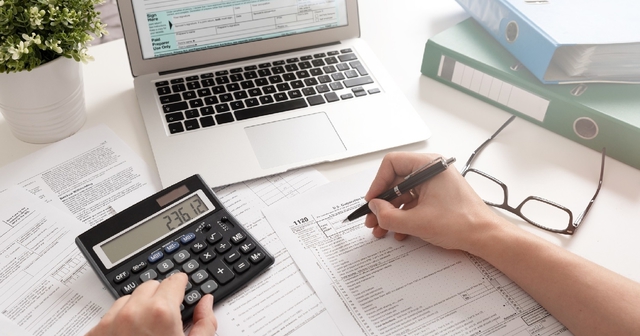 Added: 21.12.2020
View count: 1306