The government intends to extend the mortgage at 6.5%
The anti-crisis program of preferential mortgages has caused an increased demand for the purchase of housing in new buildings. The program was launched in may and expires on November 1, 2020. It allowed not only to purchase housing at a reduced rate, but also to stimulate investment in the construction industry.
The possible extension of the current program was announced by Deputy Prime Minister Marat Khusnullin at the RosBusinessConsulting conference. According to the official, the anti-crisis measure has shown its effectiveness in a fairly short time, so there is every chance that it will be extended. Until November 1, it is planned to collect information and analyze the results of the program, after which a decision will be made on what conditions the benefits will continue to apply.The Deputy Prime Minister also said that funds to support preferential programs are included in the state budget for the next 3 years.
Preferential mortgage is valid for the purchase of housing from the developer.
In Moscow, the Moscow region, Saint Petersburg and the Leningrad region, the loan amount is limited to 12 million rubles. In other regions of the Russian Federation, the limit on buying housing in a preferential new building is limited to 6 million rubles.
Regional governments were able to make the initial payment amount and the rate even lower at their own expense. According to Rosreestr, since may, Russians have completed more than 66,000 transactions on preferential purchase of housing in new buildings. This led to a rise in real estate prices.
It is noted that the cost of apartments in July-August 2020 increased by 6% compared to the same period last year.
The Finance Ministry stressed in the summer that the preferential mortgage program should be a temporary measure aimed at stimulating and supporting the real estate market in the context of the coronavirus pandemic. With its help, we managed to attract about 500 billion rubles of investment to the industry. However, an indefinite extension of the program may lead to unpredictable expenditures of the state budget and mass non-payment of loan payments.
In August, the debt collection Agency "Debt consultant" provided information about a significantly increased volume of overdue loans in the mortgage sector, the total amount of debt reaches 6.3 billion rubles.
Having an official job is the reason for people's emotional desire to buy their own homes. But even a preferential mortgage is not always the optimal solution because of the risks associated with it.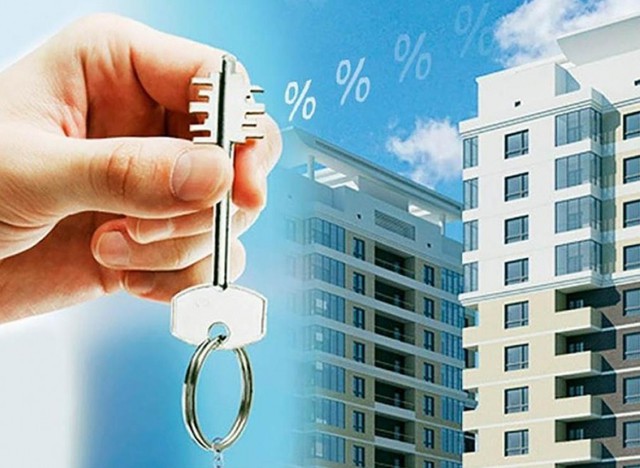 Added: 30.09.2020
View count: 1032