Tax deduction in 2021: what you need to know when buying an apartment
The fight against bureaucracy in the country continues. Since May of this year, it has become much easier to get the tax deduction required when buying an apartment.
No extra documents
Back in 2020, cashback from the state required a long collection of papers. By December, it was necessary to draw up a 3-personal income tax declaration in detail and attach to it a package of documents confirming the right to deduction. From now on, it is enough just to fill out an application in your personal account on the portal of the Federal Tax Service.
The main documents and their data are already stored in an electronic database. The application only specifies the current details of your debit card. The tax authorities will receive all the information about the transaction and the funds spent themselves, remotely, thanks to information interaction with other organizations.
The fact of buying an apartment will be confirmed by the bank through which the finances were going. Whether it was a loan or just a money transfer, the amount will be fixed. The required percentage of it will be returned to you in the way indicated in the application.
They will not ask for any more declarations from citizens.
The joy is overshadowed only by the fact that not all credit organizations have joined this scheme yet. The list of banks with which there will be no problems is constantly updated with new participants on the FTS website. If the mortgage is not taken in them, the simplified procedure for obtaining a deduction will not work.
Reduction of waiting time
If earlier it was necessary to wait for the cherished money for three or four months, now the deadline is set by law in the area of 45 days. Of these, 30 days are allocated for operational verification, the remaining 15 - directly for the transfer of the required amount of rubles to your account.
The tax authorities may suspect fraud or other violation of the laws on your part if something goes wrong during the desk check. In this case, the month can smoothly stretch for 90 days, as it was before.
An honest citizen who has responsibly paid for an apartment through banking structures receives his deduction without delay. The clearer the transaction and its visibility for electronic services, the faster the wallet will be replenished with the required interest.
The purchase of a house or land plot is now also subject to an accelerated tax deduction. The innovation also concerns investors. They can also remotely fill out an application for a refund of 52 thousand rubles if they replenish the AIS for a significant amount.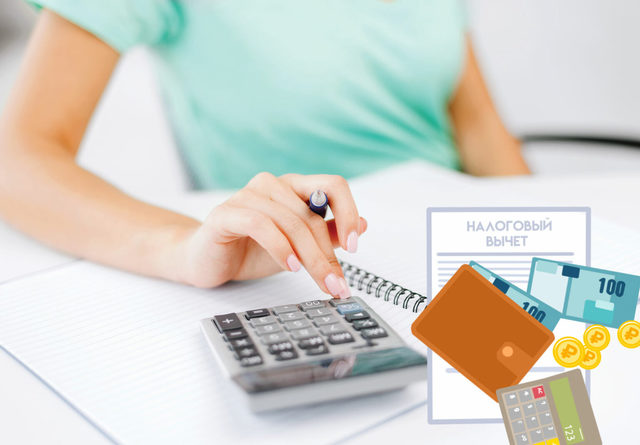 Added: 15.10.2021
View count: 826