Can I take out a mortgage at 6.5% for the purchase of secondary housing
Until November of this year, Russia continues to operate the state program to support mortgage lending for the purchase of housing at a preferential rate of 6.5%. The program was adopted at the initiative of Russian President Vladimir Putin and applies only to the purchase of real estate in new buildings-both in ready-to-put-into-operation objects and in those under construction.
The state-subsidized preferential mortgage program makes it possible to reduce the amount of overpayment by an average of 30%, and when combined with other state support programs, it makes it possible to save about 2.5 million rubles.
Quite a popular question: can I buy an apartment on the secondary market under this program? The answer is clear and without options-no. This program does not apply to the purchase of secondary real estate. This information was announced in a number of banking institutions involved in the implementation of the state program of preferential mortgages.
Rates are already low
Experts hastened to reassure potential buyers of secondary real estate, who do not have to rely on state support in this case. The fact is that interest rates on credit loans issued for the purchase of secondary housing are quite low today. The same cannot be said about mortgages on newly built real estate.
Thus, by the end of June-2020, rates for the purchase of secondary housing in the Russian real estate market averaged 8.45%, while the dynamics of the fall continues.
If we compare this indicator with the same period last year, in June-2019 this percentage was significantly higher - more than 10.76% per annum.
Experts note that at the moment rates for all types of mortgage lending are hitting historical lows. So, in may 2020, the average interest rate on loans for the purchase of housing in new buildings, taking into account the action of state support programs, fell below the 6% mark.
As for the purchase of secondary real estate, the interest is also minimal-in the range of 8-8. 6% in various banks.
In Sberbank, as of July, the lowest rates for the purchase of ready-made housing were 7.3%, in VTB Bank-7.9%, in MTS Bank-7.6%.
Raiffeisenbank offers favorable credit conditions (purchase of housing on the secondary market). The rate for such loans is 8.29%. It is worth noting that for some categories of families (where two or more children are brought up, as well as for families where there is a minor child with special needs), an even lower interest rate is applied - 4.99%, and it applies to the entire loan period.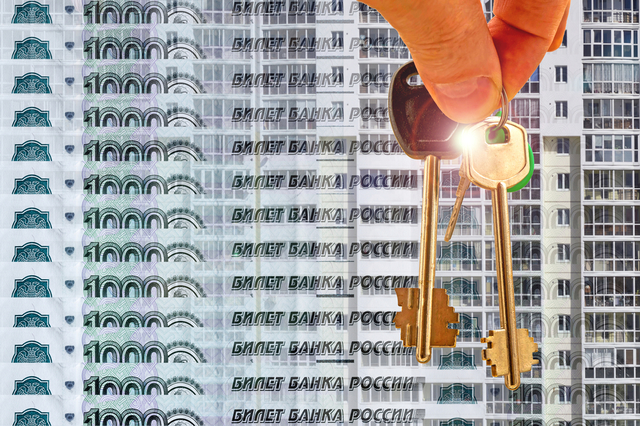 Added: 28.07.2020
View count: 1189