Employees Maralin Ru have passed certification for the RGR uniform standards
Certification is necessary part of system of voluntary certification of activities of realtors. Any customer wishes to receive high-quality realtor service, respectively, the specialist of agency shall have knowledge necessary for this purpose. The certification of realtors and brokers which is carried out once in three years allows to check knowledge therefore specialists receive the certificate and are entered in the unified register at individual number.
Staff of agency of elite real estate Maralin Ru has successfully passed examination and has passed certification.
Realtors of the company have answered a number of questions, concerning realtor activities which list is constantly reviewed taking into account additions and changes of the legislation. So, according to the developed bill on realtor activities which adoption is expected in the near future each realtor or the company shall not only pass certification, but also to become the member of self-regulatory organization of realtors.
It is known that the basis of successful business – professional qualification of employees, depends on it success of activities of all company. Availability of the certificate is a confirmation of the fact that it is possible to be sure of quality services in the real estate market. Agency Maralin Ru – the member of the Association of realtors "The southern chamber of real estate" which is in all respects ready to become self-regulatory organization. Respectively, the decision has been made, to completely certify all members of Association.
Realtors who are not members of Association can also pass certification, having received the certificate in "The southern chamber of real estate".
It should be noted that territorial authority on certification (today – AR"UPN") which has been created in 2002 in the Rostov region, has been acknowledged as authoritative jury of the Russian Guild of Realtors the best in the country within the tender "Professional recognition-2013".
The association of realtors takes active part in market development of real estate of the region, performing not only coordination of activities of her members, but training of specialists, their certification and accreditation. Consultations, round tables, seminars are held that allows to render realtor services with higher quality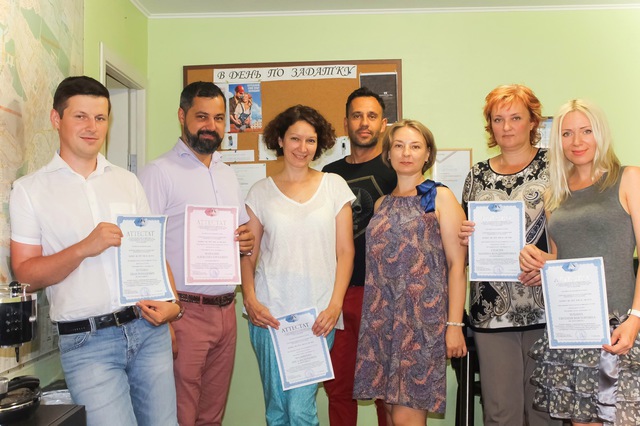 Added: 19.07.2016
View count: 4690