Maralin Ru has taken part in Yekaterinburg on the XX Congress on real estate
In the capital of the Urals the XX National Congress of real estate was carried out on June 10-13. It is one of the major and the Realtors of events who are annually carried out by the Russian Guild in the Russian real estate market has taken place in the international hotel Hayat Ridzhensi.
Maralin Ru has not missed an opportunity to visit the Congress where about 700 participants from various corners of our country, and also such countries as Belarus, Spain, the USA and others have gathered.
The public and international organizations, including the Union of the entities of a defensive and industrial industry, Chamber of Commerce and Industry of the Russian Federation, Guild of Managing directors and Developers, FIABCI participated in action.
The highly topical business program had included conferences, round tables, business coachings and working sections during which questions of application of Internet technologies, multilisting system, and also regulation of realtor activities were discussed. The subject concerning approval of professional standards became one of the most discussed on the Congress. It is necessary to legitimize a socially important profession the realtor. In Russia about 35 million real estate transactions therefore a main objective of community of realtors is forming of stability in the market, improvement of quality of the provided services are carried out every year. Respectively, it will allow to protect all participants of the market, including consumers.
The professional standards developed according to a single technique and approved on the Congress at open sitting of Management Board of ROSS allow to enter a profession the realtor in the federal register of professional standards.
And participation of realtor community in development of the Federal Law on realtor activities in the Russian Federation will be the following step. Such law, certainly, is necessary for the state, and representatives of the Russian Guild of Realtors have expressed readiness to take part over its creation that will positively affect both settlement of the real estate market, and dynamics of economic development of the country.
Participation in the Congress has allowed Maralin Ru not only to share experience, but also to get new knowledge, to get acquainted with technicians and the tools allowing to increase quality of the provided services.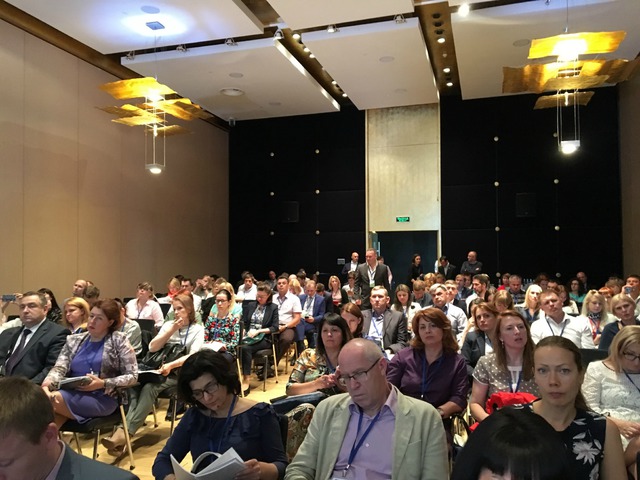 Added: 14.06.2016
View count: 3267