Maralin Ru - the conferee Innovatsii of the real estate market-2018
In Adler on February 9-10, was held the national conference for partners of Sberbank. Every year there is a huge number of guests from all over the country, including real estate agencies and developers. Last Friday, 1,500 attendees, including representatives from Turkey, were registered. Alexey Maralin also visited the event, the program of which was quite rich and interesting.
The first day of the conference began with the speeches of Anatoly Popov, senior Vice President of Sberbank, and Vyacheslav Romanov, senior analyst and Director of Sberbank CIB.
The participants received useful information about the new model of housing financing offered to developers, as well as short-and long-term trends in the field of residential real estate. Also speakers of the event were representatives of the Ministry of construction and housing, digital Agency MediaGuru, rosreestra, Yandex project. Real estate and others.
During the conference the prospects of development of the Russian real estate market, as well as legislative changes, innovative products and projects in this field were analyzed.
At the panel discussions on the second day of the event was discussed the theme of interaction between realtors and banks, developers and banks as well as realtors and developers. No less relevant was the subject of an exclusive contract between the customer and the real estate Agency.
Representatives of PJSC "Sberbank" told that the institution takes part in the implementation of the state program of preferential mortgages.
Young families can obtain a mortgage loan at 6% per annum for 3 - 5 - or 8-year period, from the moment the child was born.
Sberbank once again lowers mortgage rates, offering the most favorable conditions in the housing market. Based on this, we can conclude that the real estate market continues to change in the direction of digitalization. The subject revealed in his speech, General Director TSRP "the Petersburg real Estate" Oleg Pashin.
At the end of this, of course, useful to everyone present event, a gala dinner was organized.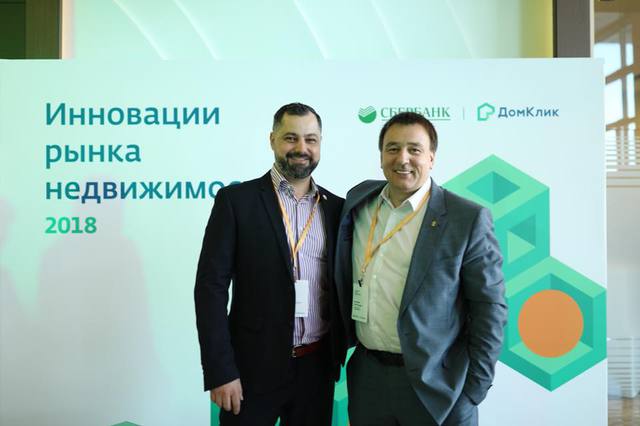 Added: 12.02.2018
View count: 2847