Maralin Magazine - the first magazine about luxury real estate in Rostov-na-Donu
Maralin Magazine: all about luxury real estate
The company Maralin Ru has published the first issue of the journal Maralin Magazine, the pages of which readers will be able to read the latest information of the market of elite real estate of Rostov-na-Donu and Rostov region. 
The main objective of the publication is to tell potential customers about what is happening in real estate developments and innovations, the important city events and activities, trends of the world market and the new objects. In our magazine you will find analytical articles and forecasts, interesting interviews with famous representatives of the market, various thematic publications and many practical tips. 
If you are a realtor, the head of the Agency, developer, lawyer or ordinary resident of the city, which plans to improve the living conditions of you, no doubt, will be interested in our magazine. Here you will find answers to questions concerning legal aspects of transactions of purchase and sale, lease or exchange of not only luxury, but also any other kind of real estate, including commercial objects.
The market of elite real estate in Rostov region offers a huge choice of objects. Our Agency Maralin Ru will are suitable for even the most demanding property buyer. Apartments in new buildings, country houses luxury apartments, cosy cottages and townhouse – choose the appropriate option among a large number of proposals, be it shopping for residence or investment, is not so simple. 
Journal of Maralin Magazine will help you to understand the nuances of choosing and buying of real estate. On the pages of our publication you can find out more about styles of interiors, finishes, location, and prices for such facilities in Rostov-on-don. Our consultations will allow you to easily choose a suitable accommodation, where you will be comfortable. The first issue of our journal is an opportunity to learn about new offers from our partners – Bank VTB-24, to see the new elite objects, to learn about the real estate market. You will also learn about the features and benefits of the use of mobile applications, Maralin Ru.
Our company is not the first year leads professional activities in the real estate market. We constantly seek new partnerships, which allows us to develop the market, improve the quality of our services. I hope that our new publication will help you to understand all the intricacies of the market, and if you do not succeed, we will help you and show you how and where to obtain the necessary information.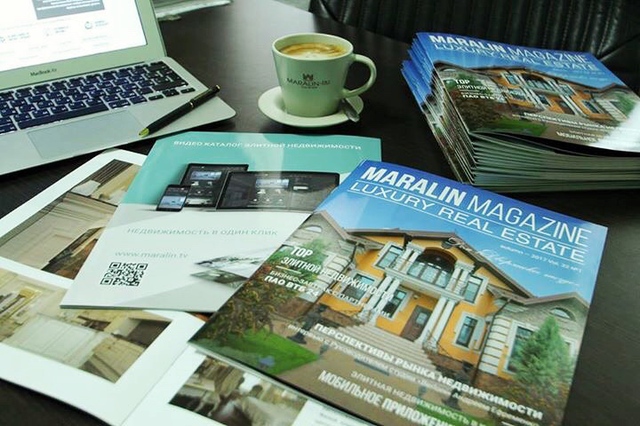 Added: 30.09.2017
View count: 3099