Preferential mortgage extended until July 1, 2021
For those who wanted to take advantage of the preferential mortgage program, but did not have time to find a suitable property, collect documents or get approval from the Bank, there is good news — the Russian government decided to extend the program until July 1, 2021. This means that you have a few more months to complete what you started, formalize your desires in a clear algorithm, and start actively acting.
Recall that the President of the Russian Federation instructed the government to closely address the housing problem of Russians.
The goal is serious: it is planned to provide housing for at least 5 million families annually by 2030.
In order to implement a task of this scale, it is not enough to build more than 1 billion square meters of housing in the next decade. we need to make real estate as affordable as possible for Russians. One of the tools to achieve this goal is the systematic development of the mortgage lending Institution.
Initially, the terms of preferential mortgages were quite strict: the program could only be used by buyers of real estate worth up to 8 million rubles — in Moscow, St. Petersburg and the Leningrad region, or up to 3 million rubles, if we are talking about buying housing in the regions. In June, it was decided to increase the limit to 12 million and 6 million rubles, respectively. And in August, the Russians were pleased with another relief — the initial payment decreased from 20% to 15%.
What conditions and opportunities for preferential mortgages should you still know?
under the state mortgage program, only housing in new buildings is available. the Initial payment may consist not only of your own savings — you can pay with maternity capital, funds from local and regional budgets (if they are due to the borrower). You can also pay the initial fee with employers ' money. In addition to this state program, there are other great deals for the Russians.
For example, large families whose third and subsequent children were born from 01.01.2018 to 31.12.2022 can get a housing loan at 6% for the entire term of the contract.
If a family subject to these conditions already has an open mortgage, it is possible to refinance the loan — up to 6%.
The demand for preferential mortgages is high — more than 90% of all housing loans in new buildings fall on the preferential mortgage program. During this program, banks issued 230,000 loans worth more than 670 billion rubles. The extension of the program, according to experts, will allow another 600,000 families to get a preferential mortgage, becoming owners of their homes without going broke.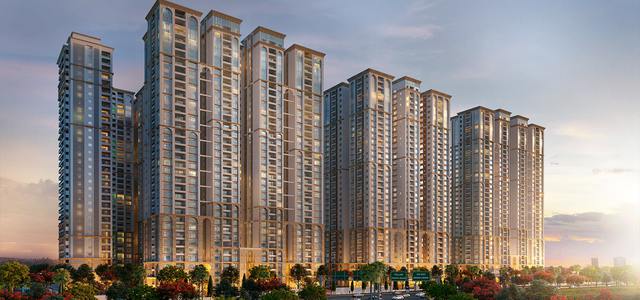 Added: 07.11.2020
View count: 1256