What categories of citizens receive benefits when paying for notary services in real estate transactions
Remuneration to a notary in real estate transactions consists of two parts — state duty and payment for UPTH (actions of a technical and legal nature). Benefits for them are provided to 16 categories of citizens. First of all, these are veterans of the Great Patriotic War. They will not be charged a single ruble in any region of the country.
Benefits for disabled peop
Disabled people of the first two groups will receive a 50% discount on UPHT. The same amount of the benefit applies to the payment of the notary tariff, but in one of the cases you will not have to pay at all for the certification of the transaction. We are talking about a situation when a person who is partially or completely deprived of legal capacity changes emergency housing for a new one under the resettlement program.
Separately, it is worth noting heavy bedridden disabled people. A notary is obliged to come to their house — and a discount equal to half of the total cost is also due for this service. There are also frequent mass field events in social institutions, which are held completely free of charge.
If a non-transportable citizen lives in a boarding school — he has the opportunity to receive the necessary service for free.
Benefits for minors
Orphans and disabled children should not worry about paying for any housing transactions. The amount of the benefit completely covers the cost of notarial actions for these categories of citizens, if they are in the care of the state and live in specialized institutions.
Discounts are also available for other minors. They will not be charged money in the process of improving housing conditions. If you sell an old apartment and buy a new one with the funds of the matkapital, the presence of a child will not be taken into account the size of the tariff.
Children are also exempt from paying for notary services when settling an emergency house, if the government has already decided to demolish it.
A couple of nuances
Interaction with government agencies is always beneficial. When you are officially recognized as needing stronger and more spacious housing in accordance with the procedure established by law, you will not have to pay for the services of a notary. In this way, the state helps its own citizens.
But there is one fundamental point for this moment — the obligation of these services.
In order not to have to pay a lawyer, your local municipality must require its presence. If the appeal to the notary is voluntary — it may deprive you of benefits. In any case, the specialist himself will tell you about the rights to financial relief on the day when you come to him.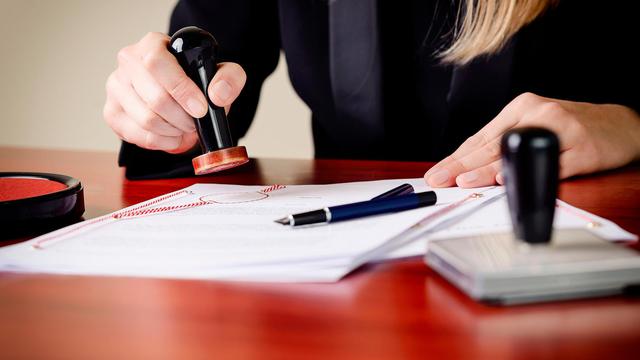 Added: 20.08.2021
View count: 795