How to legalize unauthorized redevelopment in an apartment
If you want to make global changes in your apartment – for example, demolish walls or build new ones, lay a doorway or make another window – you will have to act gradually. You will need to prepare a project and get permission from the appropriate authorities. But many are so fired up by the idea of expanding and changing the living space that they decide to redevelop themselves. According to the law, you can not do this: you can be fined for the work done and demand to return everything "as it was". But do not get discouraged: there is a way to legalize an independent redevelopment in an apartment.
We act through the court
If you do not plan to sell the apartment in the future, change it for another housing, you can leave everything as it is. However, in the future, there may still be problems – for example, from the BTI or fire supervision. You can legalize the redevelopment that has already been completed through the court.
This is not a quick task and will take from three months to a year, but the result is worth it – a new technical passport and a legal reorganization of the living space.
Legalizing independent redevelopment: stages
Appeal to the BTI. Engineers from the bureau should come to your home and record the changes made. After that, they issue a new technical passport, which is stamped with an illegal redevelopment.
Appeal to the housing inspectorate. Here you need to make an application for legalizing the redevelopment and attach all the documents that will be issued by the engineer from the BTI. The Commission will refuse to approve it. This will be the reason for going to court.
Court proceedings. To apply to the court, you will need to collect a package of documents: make a statement of claim, attach the old and new technical passport, the refusal of the housing inspectorate to approve the redevelopment, an extract from the EGRN. It is desirable that you have on hand the plans of the apartments located above and below the floor. These documents can be requested from the design and inventory office. As part of the trial, a technical examination will be appointed. If experts find any libor violations, they will need to be eliminated. It is better if a team will work on the redevelopment, which will issue certificates of hidden work. Then the need to eliminate violations, most likely, will not arise. If, of course, everything is done correctly, in accordance with building codes.
Getting a new technical passport. If the court's decision is positive, in the future you will need to contact the BTI to obtain a new technical passport.
If the court makes a negative decision on your issue, you will have to return the room to its former state. Most likely, you will also be fined for illegal redevelopment.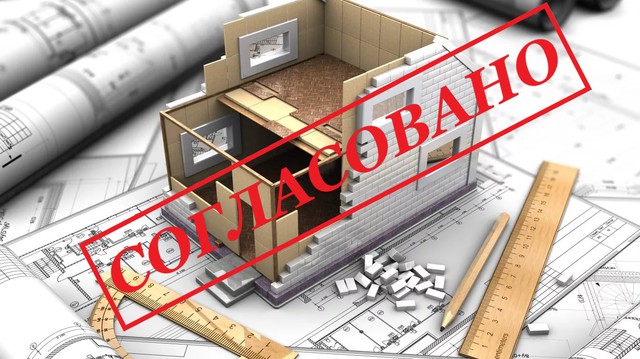 Added: 19.03.2021
View count: 858