How to get all mortgage benefits in 2020
On April 23, Prime Minister Mikhail Mishustin signed a decree on the entry into force of the preferential mortgage program at 6.5% per annum. In this article, you understand how beneficial this program is and how to get the benefits of a home loan.
Prehistory
The situation in the real estate market began to deteriorate rapidly in April. Many have lost their jobs, and some have had their pay cut. People who have kept the usual level of income, realized that the country is entering a protracted crisis and the time to buy a home, to put it mildly, is not the best.
The state decided to correct the situation – in mid-April, Vladimir Putin announced the launch of a preferential mortgage at a rate of 6.5% per annum. The corresponding resolution has already been approved by the state Duma and the Government of the Russian Federation.
The program concerns comfort-class housing purchased in new buildings. The discount rate applies to loans of up to 8 million rubles in Moscow and St. Petersburg and up to 3 million in the regions of the country.
Procedure for receiving benefits
In order to get mortgage benefits, you must meet a number of standard conditions. The borrower must be of legal age and have Russian citizenship. The state does not provide for other additional conditions (such as having an official income, a certain family status, or participation in other preferential programs).
However, banks are free to set their own terms of cooperation and impose additional requirements for borrowers. Among them: restrictions on minimum work experience, credit history, or issuing money to buy a home only from the Bank's partner companies.
However, as practice shows, banks issue loans under the new conditions quite willingly. During the first month, the program partners received applications for more than 20 billion rubles, and this is just the beginning. You can try to get a loan even for the purchase of a townhouse – they fit the definition of houses of blocked development (residential buildings no higher than 3 floors). Loans for such housing are also provided by the program.
In order to get a preferential mortgage, you just need to submit an application on the website of the program's partner banks. Among them: Sberbank, Alfa-Bank, the House of the Russian Federation, Promsvyazbank and VTB. In the near future, other banks (OTKRITIE, ROSBANK, Gazprombank, and others) will join the program.
Applications are accepted until November 1, 2020, and preferential terms will remain for the entire period of loan repayment. The maximum mortgage term, depending on the Bank, is from 20 to 30 years.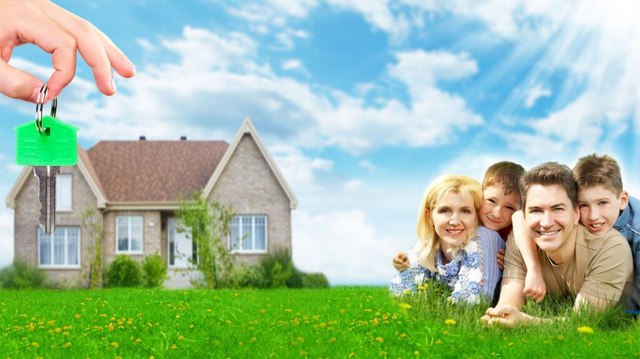 Added: 21.05.2020
View count: 1405