How to protect yourself when buying an apartment under construction
Buying an apartment in new buildings is not only profitable, but also a very responsible business. There is always a risk that the keys to the long-awaited apartment you get only after many years, or do not get at all. Stories about abandoned unfinished today, unfortunately, a lot.
Therefore, when you see a good offer, do not rush to conclude a contract. It is necessary to thoroughly check everything, because a considerable amount is at stake.
What to look for to protect yourself when buying an apartment under construction:
Reputation of the developer-check how long the company has been working in the market, how many sold objects, whether there are delays in commissioning.
Scammers often use various psychological techniques such as: "All three apartments for half price", "only today good discounts", etc.
Such tempting offers are often forced to make rash decisions. Determine the reliability of the company can be a personal visit to the office. If this is just one room with an old computer, then this is a serious reason to think.
Accreditation of the object under construction from banks-if a large financial structure is ready to provide a mortgage loan in the new building you are interested in, the risks are minimal.
Before becoming a partner of the developer, banks carefully study all information about the object under construction, analyze the stability and reliability of the company.
Inspection of the construction site. It is mandatory to check the status of the land plot, compliance with the parameters of the housing object specified in the project documentation.
If possible, you should use the help of an experienced lawyer.
You can independently find information about the object of interest in the Unified information system of housing construction.
Study of the equity agreement-the contract must reflect all the conditions for the acquisition of real estate:
the rights and obligations of the parties, the cost, the exact characteristics of the object, the completion date.
Buying a property is a very important issue, so be careful about the little things. The catch may be in the most elementary. Study the average market prices in your area, learn about the technologies that are used in construction. Monolithic houses belong to long-term construction and are built up to three years, while the panel new building in a year can be put into operation. Housing with rough finish has a more attractive cost, but you need to calculate the costs beforehand. You may be winning almost nothing.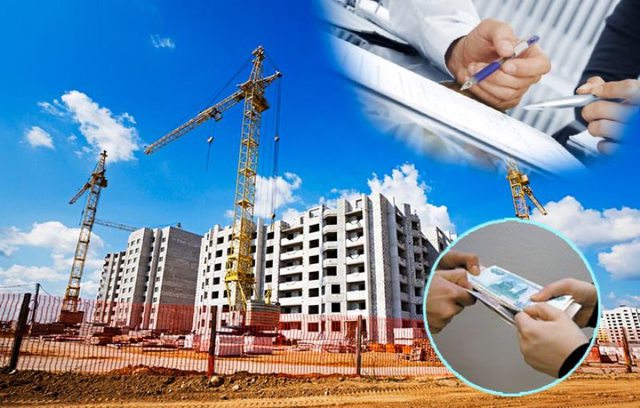 Added: 22.11.2019
View count: 1428