How not to lose an apartment due to bankruptcy
Bankruptcy is the only legal method of terminating payments on debt obligations. If the lender and the borrower have not come to a common decision on the repayment of the debt, all valuable property can be confiscated on account of the debt. You can lose not only money savings in bank accounts, but also securities, jewelry, a car and an apartment.
According to the current legislation, the only housing is not subject to confiscation. But this should be the only living space not only for the debtor, but also for his wife. If the debtor has several apartments, then it is more likely that he will have the cheapest housing in the property. Of course, if it meets the regional standard for the area of housing for each family member. If the norm is 10 m2 for one, and the debtor has 100 m2 for two family members, it is unlikely that he will be able to keep his apartment. It will be confiscated, and in return, a smaller property will be provided.
But there are cases when even the only housing may be subject to confiscation. First of all, this is a real estate that is in a mortgage.
How to save an apartment in bankruptcy:
● Sell the property long before the bankruptcy procedure begins – in order to save the apartment, you can formally conduct a transaction with friends and stay in your apartment. But the transaction will be challenged if it is proved in court that the purchase/sale agreement is fictitious. In order to protect yourself as much as possible, it is not necessary to conclude a deal with relatives, the real market price should be indicated in the contract (transactions with a reduced value attract special attention). The more time has passed between the sale of real estate and the beginning of the bankruptcy procedure, the less risk there is of losing your home.
● Agreement with creditors on debt restructuring – it is worth making every effort not to lose your property and discuss debt payment with creditors on mutually beneficial terms.
● Recognize housing as the only one – you need to prove that you no longer have real estate not only documented, but also in fact. To check whether you really live at the specified address, a check may come up.
If you have a bankruptcy procedure on your nose, it is absolutely not recommended to start selling your property. In this case, you will not be able to recognize your home as the only one, which means that there will be no barriers to its confiscation.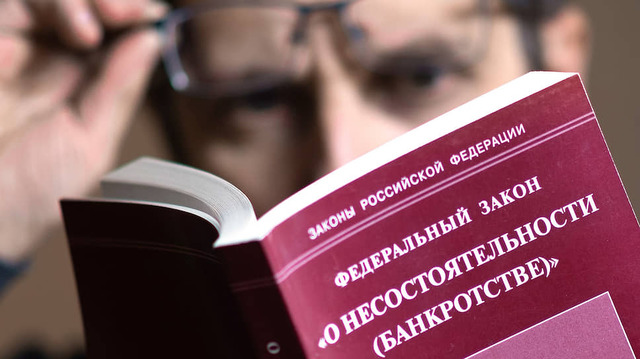 Added: 30.08.2021
View count: 621