Long-awaited housing: the problem of deceived shareholders is solved on the don
On December 14, 2019 in Rostov-on-don, people deceived by unscrupulous developers received the keys to the long-awaited housing in the newly built residential district "Veresaevo". A total of 195 such apartments were commissioned.
This opportunity has appeared due to changes in local legislation.
They came into force in 2019. According to the law, which was approved by the leadership of the Rostov region, construction companies receive a land plot for construction without bidding, and for this 5% of the built residential area is transferred to the affected shareholders.
The new law was attended by the developer "Yugstroyinvest". Previously, he had already given the deceived people apartments in MKR - not "Red Aksay", while some of them the company has allocated additional. And now their long-awaited square meters already in the MKR-not "Veresaevo" could take other families.
According to V. Golubev, the Governor of the region, the law really works, and several construction companies have already expressed a desire to participate in it.
In addition, according to legislative changes, regional authorities are now allowed to Finance houses with formed housing cooperatives, and there are already five of them.
The head of the Rostov region assured that the plan to provide housing for people affected by the actions of developers-fraudsters, will be executed.
By 2021, all of them will be settled in new apartments. Thus, it is likely that the Rostov region is one of the first in Russia to solve the issue with deceived shareholders.
As for "Veresaevo", there, in addition to directly housing development, work is underway to create social infrastructure (funds for this were allocated by the regional budget). So, it is planned to build a school, two kindergartens each with 300 seats, a polyclinic designed for 300 visits per shift, an ambulance station, a sports and recreation complex. It is important that the neighborhood will have a number of walking areas and its own Park.
As noted by Yuri Ivanov, CEO of Yugstroyinvest, "Veresaevo" is designed as a neighborhood Park. This will be one of the most cozy and comfortable areas of the city.
New owners of apartments in" Veresaevo " celebrated the housewarming right in the yard. For people, a festive event was arranged with the personal participation of the Governor and the Director of the developer company. Adults watched the performance of dance groups and vocalists, and children were able to communicate with Santa Claus and tell him their cherished desires.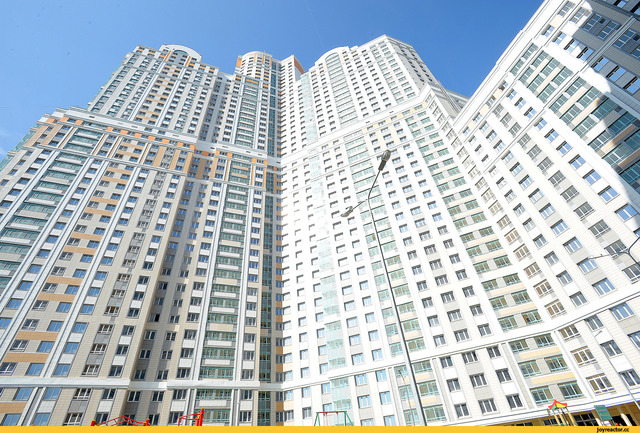 Added: 10.01.2020
View count: 1716