10 benefits for large families
Families with three or more minor children are entitled to State support.
1. Housing. If it is not owned and the standard of living space for each family member is not met, the municipal authorities are obliged to provide free social housing under a lease agreement or a land plot for the construction of a house.
2. Taxes. The Tax Service reduces the land tax for large families by the amount of the cadastral value of six acres. Also, when calculating the tax for a house, the cadastral value of 7 sq. m. of the total area of a residential building or part of it is deducted for each minor child, for an apartment – the cost of 5 sq. m
.3. Rent. Tariffs for heating, electricity, water supply and sanitation, gas and garbage collection should be reduced by at least 30 percent, and for families with 10 or more children-by 50.
In the absence of central heating, they compensate for the cost of purchasing fuel.
4. Garden / vegetable garden. Regional authorities can provide a grant for the purchase of farmland, a one-time payment for the construction or purchase of a house, the construction of communications to it, the purchase of transport, reimburse part of the costs of improving the economy, or subsidize the leasing of machinery and equipment.
5. Free public transport in the city (except taxis).
6. Free meals in schools and colleges. After contacting the administration of the educational institution or social protection bodies, breakfast is guaranteed, and in some educational institutions even lunch, afternoon tea and dinner.
7. Free medicines for children under 6 years of age. The list includes more than 50 drugs against fungi, gastrointestinal disorders and other diseases. Also, all parents of children under 3 years of age, including those from large families, can receive any of the 250 drugs included in the special list free of charge by a doctor's prescription in a social pharmacy.
These are remedies for viral, colds, allergic and other diseases.
8. Free school and sports uniforms. The cost of its purchase is reimbursed by the social protection authorities.
9. Free trip to the museum, culture park 1 time per month.
10.Employment. In employment centers, parents with many children should be helped to complete training and find a job, including part-time or at home. Those who want to engage in entrepreneurship are fully or partially exempt from paying the registration fee.
You can specify the types and amount of benefits in a particular region in the territorial department of social protection or a multifunctional center.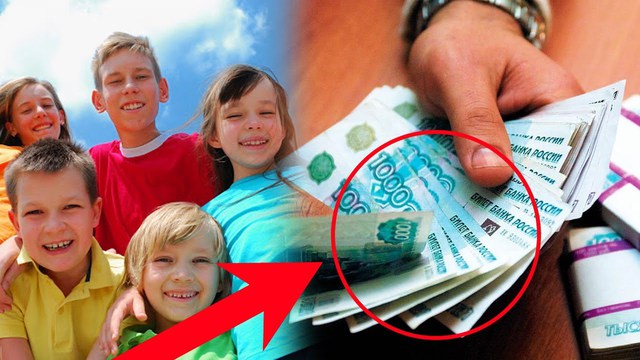 Added: 16.04.2021
View count: 1159