Russians will be able to register rights to real estate through the portal of Public Services next year
In a few months – in 2022 – citizens of the Russian Federation will have the right to register their own rights to real estate online through the portal of Public Services. This information was reported by Oleg Skufinsky, the acting head of Rosreestr during a meeting with the Prime Minister.
Skufinsky confirmed that by the end of this year, all types of statements will be fully available on a single online portal. They will be available in electronic form. And starting from 2022, Russians will also have the right to register cadastral registration rights through this system. This will significantly simplify the process of obtaining significant documents. At the moment, the most popular extracts from the Unified State Register are available to citizens.
We are talking about extracts that contain data on real estate objects, their key characteristics, as well as information about the transfer of ownership rights.
The head of the Rosreestr noted that it is for these extracts that the majority of requests from citizens are received by Public Services – more than 90%.
The government department also devotes a lot of time to developing an electronic section dedicated to mortgages. At the moment, the share of electronic mortgages in the department has already exceeded the figure of 50%. In the future, it is also planned to open the possibility of electronic registration of real estate transactions. It should be noted that in order to perform such an action, a citizen of the Russian Federation must first inform the agency that you are ready to transfer the documentation online (without duplication on paper).
To do this, you need to visit the MFC in advance or make an appointment with the Rosreestr, where you can write a statement about your readiness to conclude a transaction in electronic form.
It is important to understand that electronic registration significantly simplifies the procedure of acquiring or selling real estate (or concluding a lease agreement, etc.), since it allows the buyer and seller not to be present at the notary in person. In addition, such transactions are much faster. The project being tested in the Moscow region, which will soon work throughout Russia, showed that electronic registration takes no more than 1-5 days, the usual one-from 8 days. If we are talking about the purchase of real estate in a mortgage, the terms are reduced from 14 working days to seven.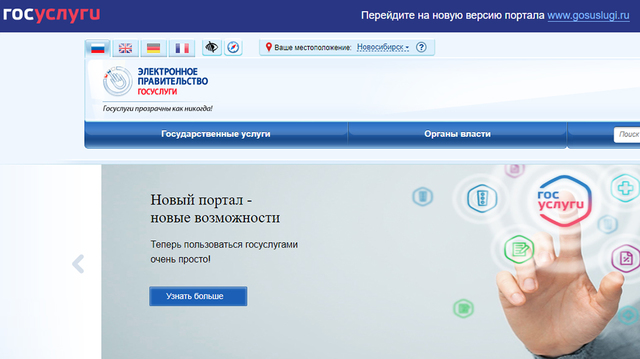 Added: 14.09.2021
View count: 1075